Bird Parker: offspring, Izoard Vedaquais continuing to impress!
Won Prix de Geneve with the driver Eric Raffin. ( 1'13″1/2.875m )
Italiano Vero (Ready Cash) took third place in the same race.
Izoard Vedaquais has now: 20 starts = 15 victories and 5 second places. Not so bad 🙂
Congrats to the trainer/owner Philippe Allaire and the breeder Jean Pierre Guay.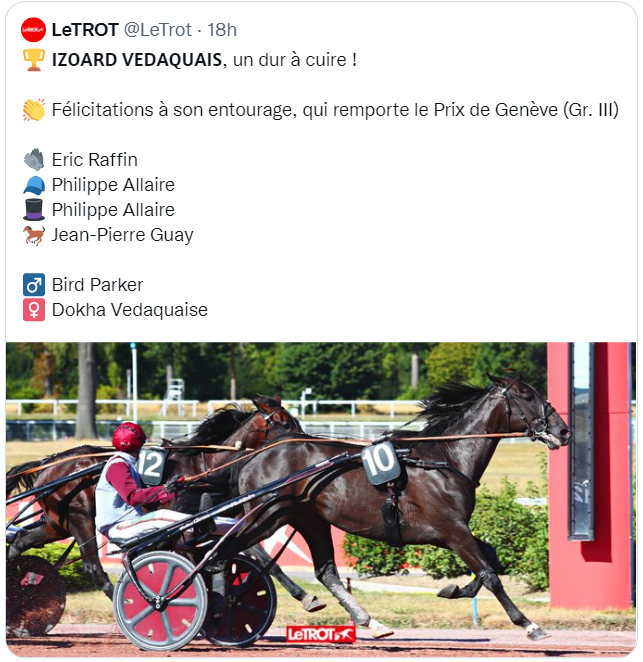 Other winners are:
2 yo Ebano d´Arc ( Italy) photo from ITS auction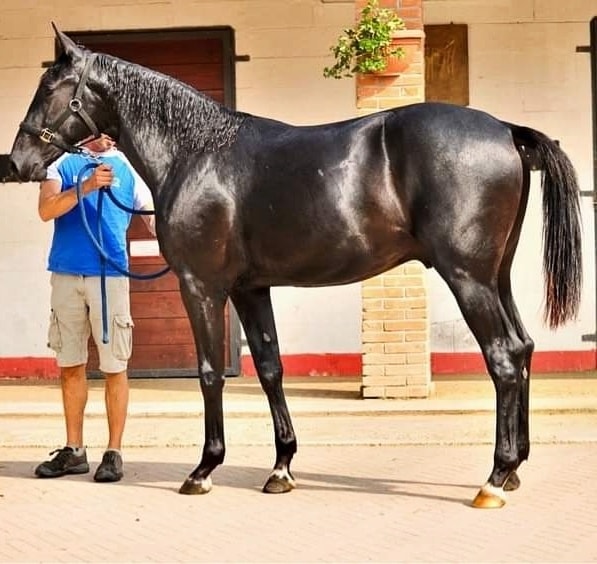 Jelina des Raques and Iron Bird Devol (France)