Already 343 wins in Sweden and more to come 🙂
Main-Photo: Elise Fossard
The millionaires are:
Aetos Kronos, Eagle Eye Sherry, Brambling, Dontlooseallmoney, Globalizer, Henry Flyer Sisu, Vitro Diablo, The Bald Eagle and Champ Lane
Bold Eagles avkommor i Sverige är i strålande form för dagen. Bold Eagle har till och med fler vinnare här i vårt avlånga land än i sitt hemland Frankrike.
Se sist i detta inlägg.
I Tyskland prickar Usain Lobell ena ettan efter den andra och är nu inkvalad till Derbyfinalen som går av stapeln den 21 augusti på Mariendorf i Berlin
2 åriga Kembla, tränad av Guarato vann i PRIX DE LAMBLORE med Sébastien himself som kusk.
Listan vinnare i Europa här nedan:
SVERIGE:
La Sassicaia
Hobart
Hannibal Face
Eagle in Disguise
Il Capitano Mearas
Brightside
NORGE:
Vitro Diablo (photo)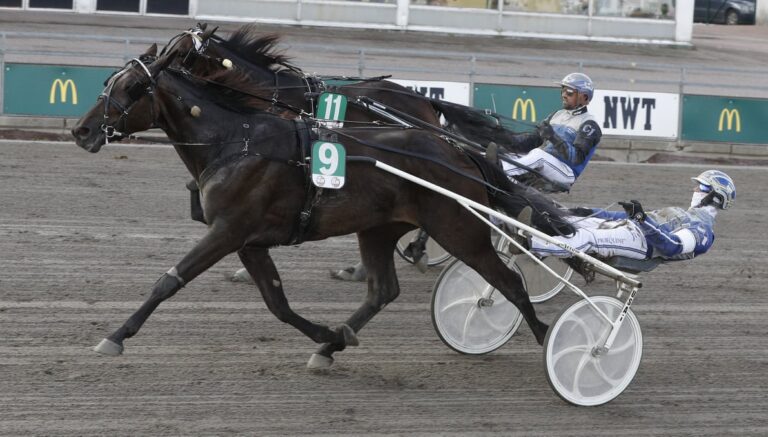 TYSKLAND:
Usain Lobell
FRANKRIKE:
Invictus Madrik (Photo Scoopdyga)
Jericho
Helios des Champs ( 8/8 and 29/7 )
Hallyday de Loriol (31/7 and 6/8 )
Kembla (2 yo)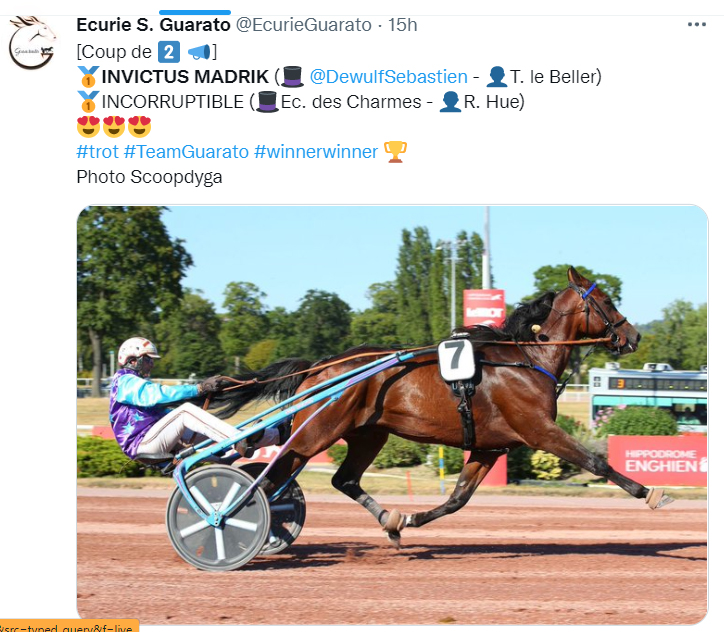 Bold Eagle has 294 wins/6.000.000€ and 18 2 yo are qualified in France
Bold Eagle also has 343 (swedish born) wins/51.225.270 kr in Sweden
2 yo Koldima d'Aut (Swedish trainer Tomas Malmqvist) qualified 1.18,5 in Caen