Django Riff offspring, Jazzy Perrine won Delicious lopp – Fyraåringseliten Ston GR II today at Solvalla with the driver Björn Goop.
New record 1.09.0/1640!!
We congrats the trainer Tomas Malmqvist, the breeder Jean Francois Mary and the owners Ecurie Hunter Valley!!
The mother is Trendy Perrine (Goetmals Wood)
Winners in Europe:
Sweden:
Jazzy Perrine GR II winner
Izor Sisu
Fusion Eagra
Conrads Anette
Bottnas Idol
Glamour Merci
Ville C.D.
Ivory Am X 2
Diane P.Hill
Timeless Sunset
Jaqueline Sisu
Ville C.D.
Grab the Moment
Norway:
Marengo
Jazzlyne Exclusive
Denmark:
Golden Simon X 2
Graud Larose X 4 photo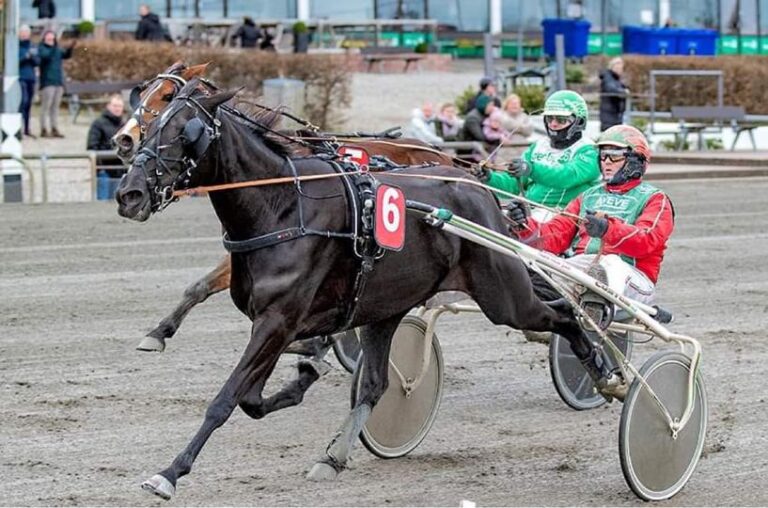 Italy:
Egalité
Espada
Austria:
Lozano Boko X 3
France:
Juan Perrine
Katia de Paris
Kenzo Danois
Jaguar de Laumar
Just be Yourself
Isis du Leard
In Love Gede
Insula Perrine
Kalinda du Parc
Jazz Melody
Indigo Pierji
Kloe Rebelle
Kissoya de Guez
Ideal Dancer X 2
Into the Mystic
Java de Banville
Initiale Castelets
India Song
Kronos du Klau
Ivory Perrine
Carloforte Font
Inky Perrine
Implora Mauzun X 2
Kas
Django Riff  has 152 winners in France (3.000.000 Euro)
Django Riff is available in France Trotting
Contact Francois Jamier at:
francois@francetrotting.com
Tel: +46(0)722218270