Hohneck won Elitloppet 2023
Royal Dream  offspring, Hohneck, won Elitloppet 2023  at Solvalla/Sweden, with the driver Gabriele Gelormini. 
1.08.9
We congrats the trainer/owner Philippe and Gitte Allaire at Haras de Bouttemont.
The breeders Jean Pierre Guay and of course the mother of Hohneck, Caranca 1'14″5 (Ready Cash)
Hohneck is available at France Trotting.
Contact Francois Jamier at: francois@francetrotting.com Tel: +46(0)722218270
Extra info: Go on Boy second place on Elitloppet!
He is available at France Trotting.
Royal Dream got also 2 winners today in Italy.
Last winners in Europe are:
Italy:
Cante Chico (photo)
Calipso SBF
Cara Y Cruz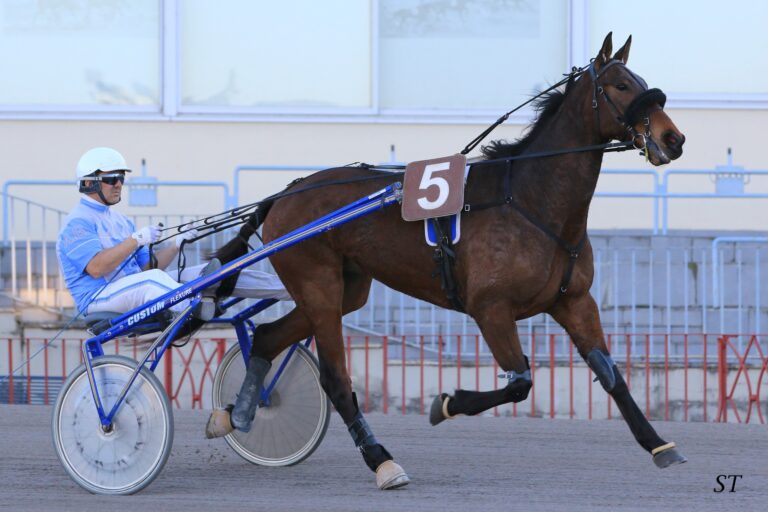 France:
HOHNECK PRIX DES DUCS DE NORMANDIE and ELITLOPPET 2023!!!
Islamorada
Giant Dream
Kappa
Here We Go
In To Marancourt
Ginger Love
Havatar
Kina de Wallis
Honneur  de Bry
Je Me Souviens
Giant Dream
Hakon du Vivier
Enzo d´Essarts
Bahia del Circeo X 2
Jamima Bond
Royal Dream  has 1027 winners in France (21.000.000 Euro)
2 yo Lackawanna and Folie de la Cote are qualified in France
Royal Dream is available in France Trotting
Contact Francois Jamier at:
francois@francetrotting.com
Tel: +46(0)722218270